Think outside of the box…
Had you thought I was over with this? Not at all. Join the family at this embarassing dinner…

The spot was directed by Danny J. Boyle (that Danny Boyle? I guess not, but I don't know for sure… No, this one!) and produced at Aéro Film.

Music and sound design by Hugh Barton and Sean Holt of Barton:Holt. Edited by Gary Le Vine at MWP Editorial. Creative agency: Attik.

Oh, and this is what they want you to buy…

Pensavate che avessi finito? Per niente! Unitevi alla famiglia in questa imbarazzante cena…

Lo spot è stato diretto da Danny J. Boyle (quel Danny Boyle? Credo di no, ma non ne sono sicuro… No, questo qua!) e prodotto presso Aéro Film.

Musica e suono di Hugh Barton e Sean Holt di Barton:Holt. Montaggio di Gary Le Vine presso MWP Editorial. Agenzia creativa: Attik.

E questo è ciò che vorrebbero vendervi.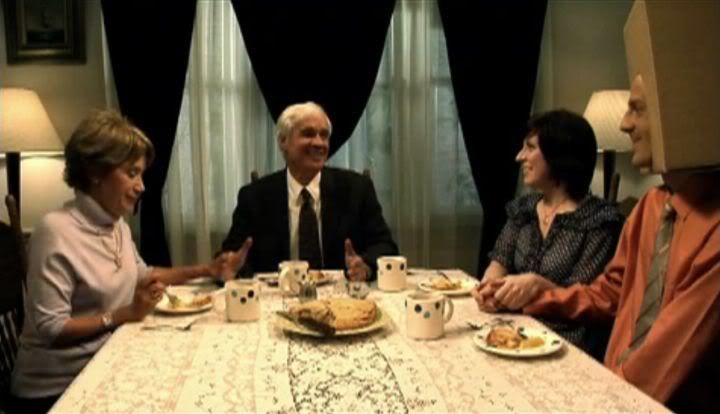 DOWNLOAD: Scarica Hollow Man.
[Format: MPEG-4 - Size: 12 MB - Running Time: 2 min.]
DOWNLOAD: Scarica Hollow Man. [Broken link]
[Format: Quicktime - Size: 19 MB - Running Time: 2 min.]
WATCH: Guarda Hollow Man in finestra.
[Format: Flash Video]
LINK: Visita Want2Bsquare.com.
CODECS: Apple Quicktime – Flash