A peaceful yet strong short movie that recreates the look and feel of watercolor painting using 3D graphics.

"This beautiful film shows the pull between harmony and competition in nature, represented by two dragonflies in a lotus pond." (Source: Harvard Film Archive)

"Time seems to pass quietly at a slightly decelerated speed and we see carp and dragon flies at one with the pond. Looking at the scene, the word elegance will inevitably drift into the mind of the viewer on the gentle, pleasant breeze." (Source: Con-Can)

The movie has been realized in 2002 by Huang Ying for his master's degree in animation at the Beijing Film Academy, where he is now an instructor.

UPDATE: Remuxed the clip. It should stream now. Sorry about that.

Un corto tranquillo, eppure forte, che ricrea l'aspetto della pittura ad acquerello utilizzando la grafica 3D.

"Un bel film che mostra il contrasto fra armonia e competizione in natura, rappresentate da due libellule in uno stagno di ninfee." (Fonte: Harvard Film Archive)

"Il tempo sembra passare con calma, più lento; la carpa e le libellule sono una cosa sola con lo stagno. Guardando la scena, inevitabilmente la parola eleganza fa capolino nella mente dello spettatore, come portata dalla sottile brezza." (Fonte: Con-Can)

Il film è stato realizzato nel 2002 dal cinese Huang Ying per il suo master in animazione presso la Beijing Film Academy, dove adesso è un istruttore.

UPDATE: Ho rimuxato la clip. Adesso dovrebbe strimmare. Mi scuso con Dante.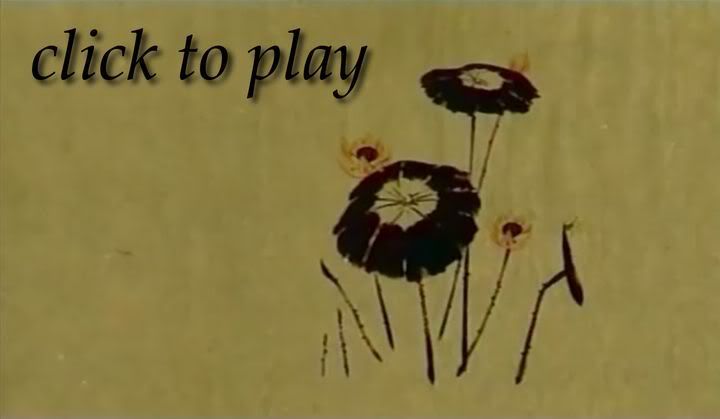 DOWNLOAD: Scarica The Pond.
[Format: MPEG-4 - Size: 30 MB - Running Time: 6 min.]
WATCH: Guarda The Pond su DailyMotion.
[Format: Flash]
LINK: Visita il sito della B.F.A..
CODECS: Flash